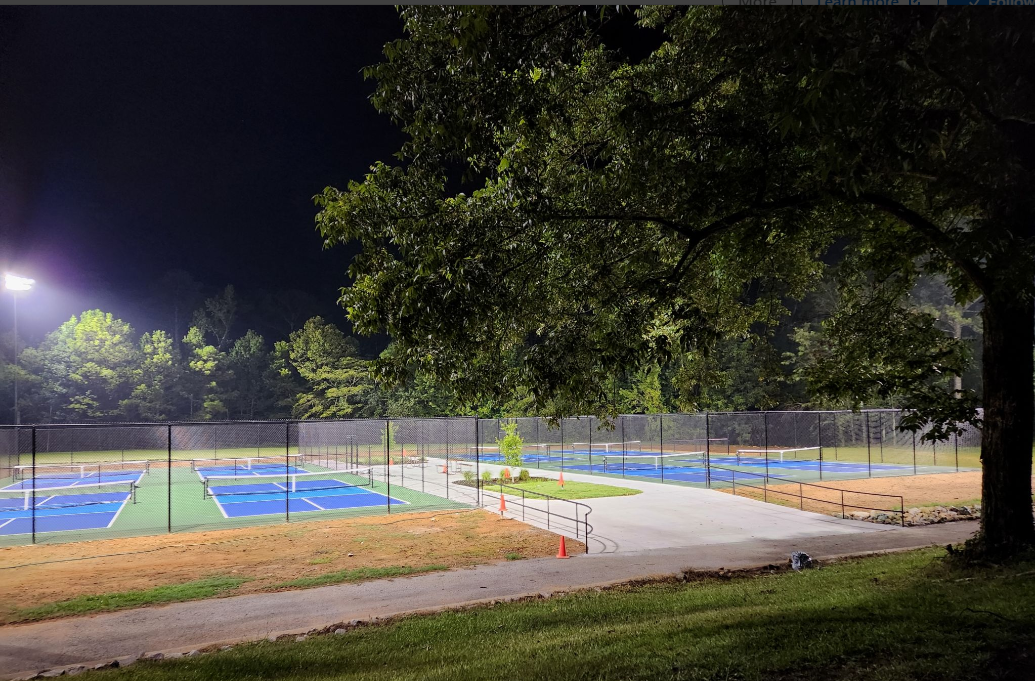 The Town's new eight-court pickleball facility at Redwine Park will be open for play on Friday September 1, 2023 at 8:00 a.m.
Please Note:
1. The contractor still has a few "punch list" items to complete and will be on site sporadically working on those tasks through September. They have been asked to do their best to minimize their impact on court access when they're working, but there may be a day or two when we have to limit access to the public. We will make those announcements on our Facebook page.
2. Please do not park along Byewood Lane - there is plenty of parking in the paved lot.
Facility rules are available at www.TyroneGA.gov/Pickleball.