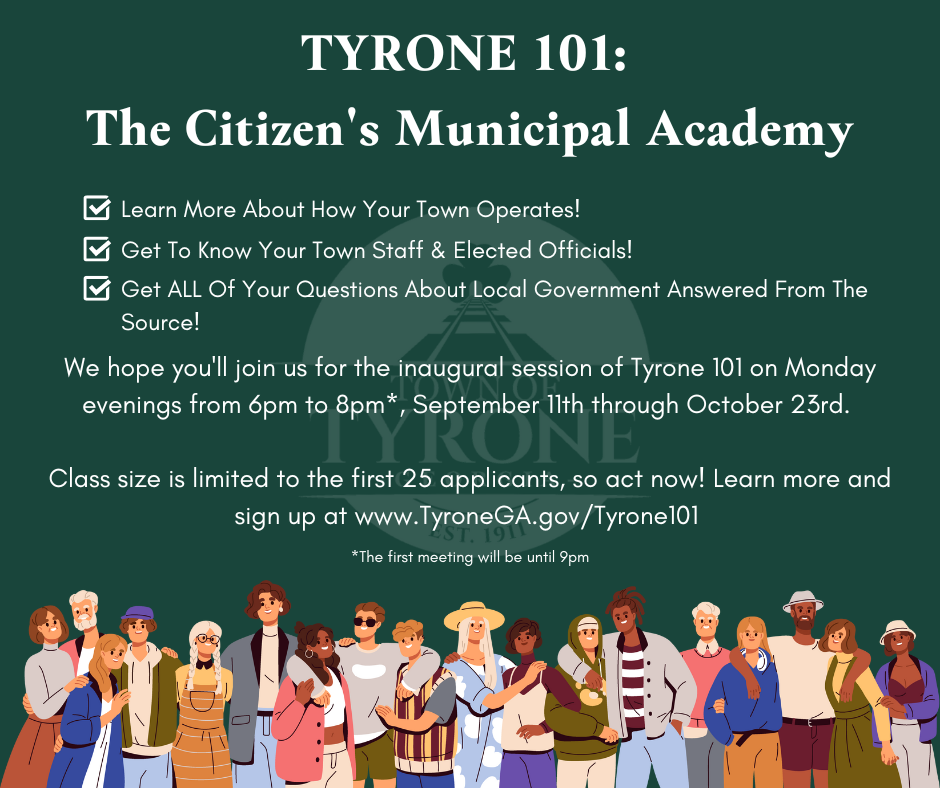 Tyrone 101 is an opportunity for our citizens to gain a deeper understanding of how local government works. Similar to the popular Citizen's Police Academy, Tyrone 101 will meet one evening a week for 7 weeks and each meeting will cover a different department or function of the Town:
Week 1: Administration | Form of Government 
Week 2: Planning & Community Development
Week 3: Finance
Week 4: Leisure Services: Library, Recreation & Museum
Week 5: Public Works
Week 6: Public Safety & Court
Week 7: Q&A Panel and Graduation
The inaugural class will begin on Monday September 11, 2023 at 6pm and will meet each Monday through October 23, 2023. 
We are limiting the class size to 25 - registration is required. 
Ready to join us? Apply below:
The 2023 class is now full and the application has been closed.