The Town of Tyrone is a golf cart friendly community. We offer miles of designated multi-use paths and we are a "share the road" community, meaning that golf carts are permitted to be operated on most streets with a posted speed limit of 35 m.p.h or less. This gives our residents the freedom to use their golf carts to get to many areas of the Town.
So where, exactly, can golf carts be operated? Below is a map depicting our current multi-use paths, planned path construction, and share the road areas (in blue).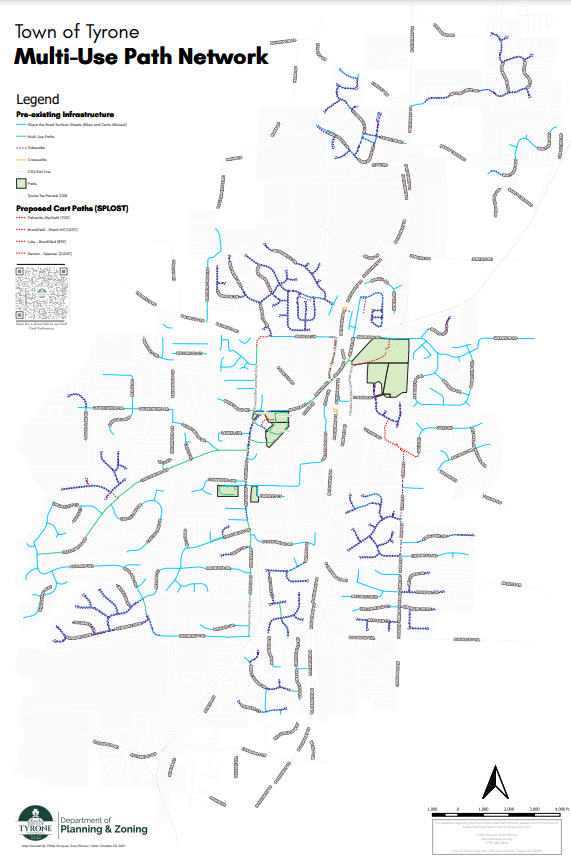 (Click for a full sized version)
For more information on golf cart use and registration within the Town of Tyrone, please refer to our golf cart ordinance.