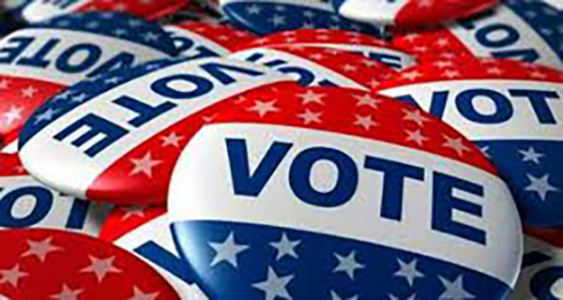 Local Elections are managed by the Fayette County Elections Board. 
Below are some helpful resources for Tyrone voters:
Voting Locations:
Precinct 9, Rareover (Early Voting and Election Day):
Tyrone Recreation Offices (Formerly the Tyrone Police Department)
945 Senoia Road
Tyrone, GA 30290
Precinct 10, Sandy Creek:
Hopewell United Methodist Church
351 Jenkins Road
Please contact our Town Clerk, Dee Baker, at 770-487-4038 ext. 107 or dbaker@tyrone.org for more information about voting in Tyrone.
---
Next Election: May 24, 2022 Primary 
Tyrone will host early voting and election day (May 24, 2022) voting at the former police offices at 945 Senoia Road. Early voting dates are as follows:
MAY 2-6, 2022 (9:00 - 5:00)
MANDATORY SATURDAY VOTING MAY 7, 2022 (9:00 - 5:00)
MAY 9-13, 2022 (9:00 - 5:00)
MANDATORY SATURDAY VOTING MAY 14, 2022 (9:00 - 5:00)
MAY 16-20, 2022 (9:00 - 5:00)