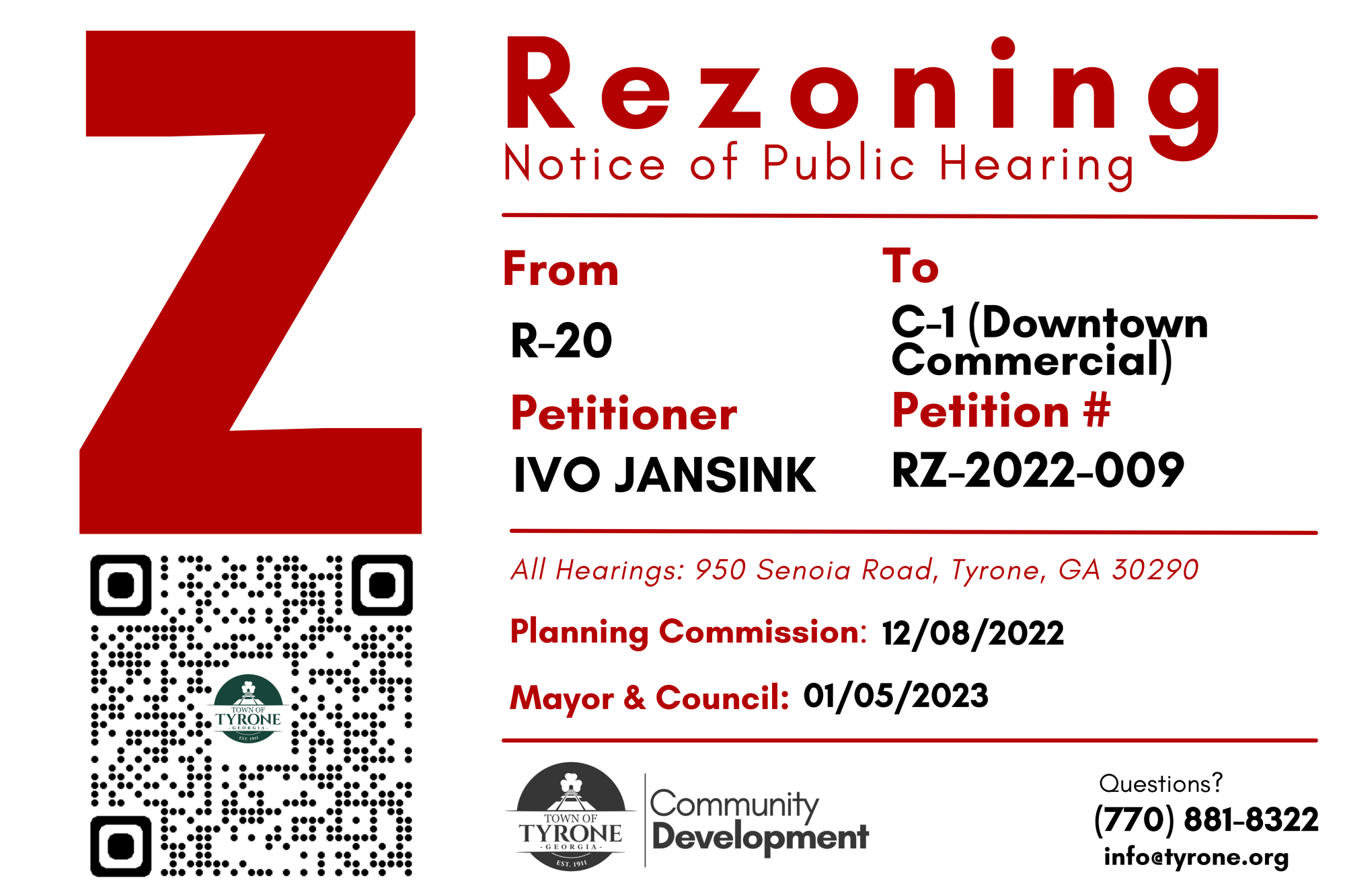 Public hearings will be held before the Tyrone Planning Commission on Thursday, December 8th, 2022 and before the Tyrone Town Council on January 5th, 2022 at Tyrone Town Hall, 950 Senoia Road, Tyrone, GA beginning at 7:00pm. The purpose of these hearings will be to consider the following:
To consider a petition from applicant Ivo Jansink for the rezoning of an approximately 5-acre tract at property address 555 Dogwood Trail from R-20 to Downtown Commercial (C-1).
Information on these public hearings can be obtained at Tyrone Town Hall, 950 Senoia Road Monday-Friday 8am-5pm via phone/email at (770) 487-4038, info@tyrone.org.