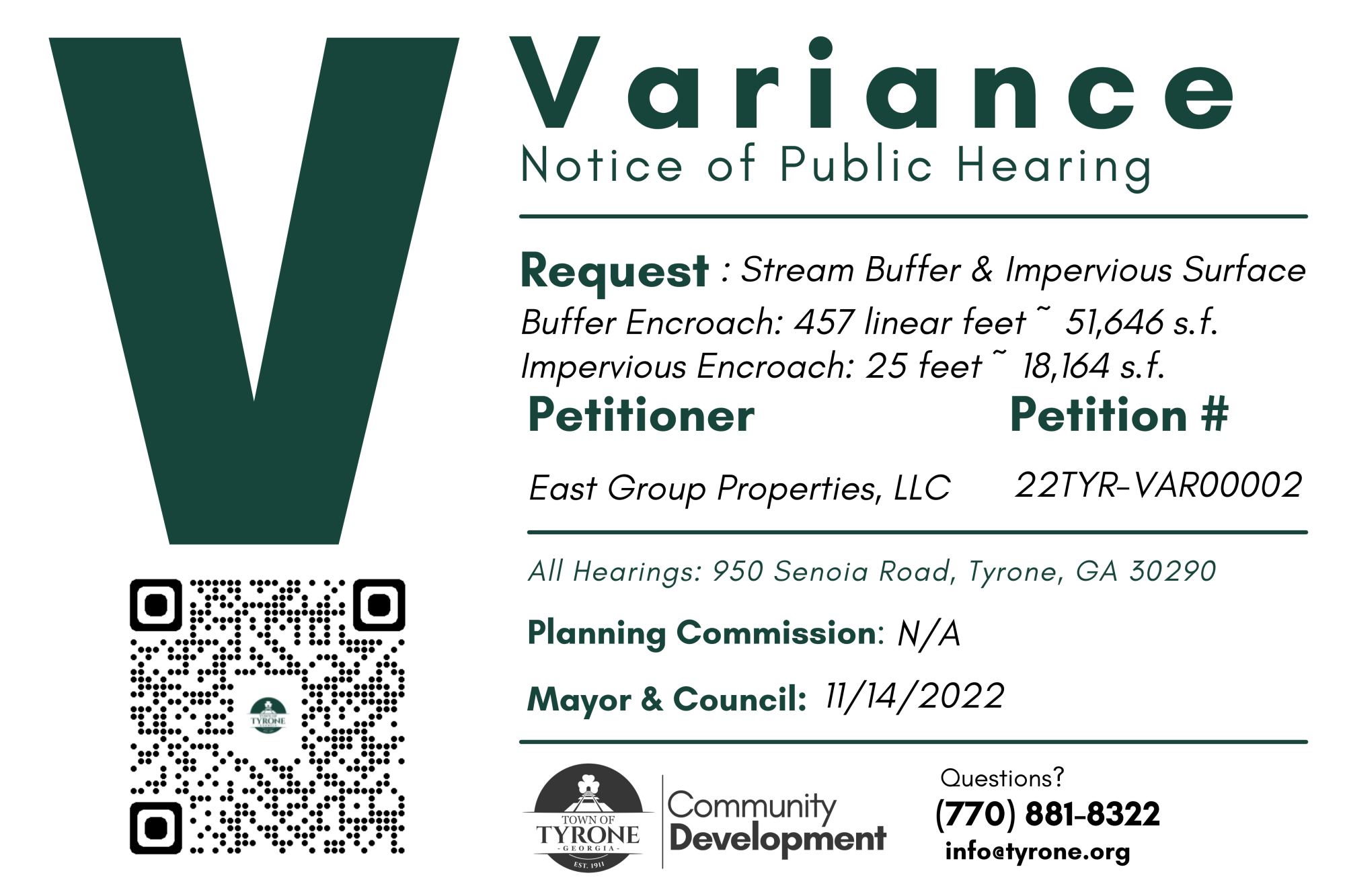 A public hearing will be held before the Town of Tyrone Town Council on November 17th, 2022 at Tyrone Town Hall, 950 Senoia Road, Tyrone, GA beginning at 7:00pm. The purpose of this hearing is to consider stream buffer variance request 22TYR-VAR00002 from applicant EastGroup Properties, LP for parcel 0726 068. This stream buffer variance request is as follows:
A stream buffer encroachment affecting approximately 457 linear feet of intermittent stream totaling an area of 51,656 square feet of disturbance within the Town's 50' undisturbed stream buffer.
An encroachment within the Town's 25' impervious surface setback totaling an area of 18,164 square feet.
Information related to this hearing can be obtained at Tyrone Town Hall, 950 Senoia Road Monday-Friday 8am-5pm via phone or email at (770) 487-4038 | info@tyrone.org.
Agendas and Packets for this meeting can be found: https://tyrone-ga.municodemeetings.com/