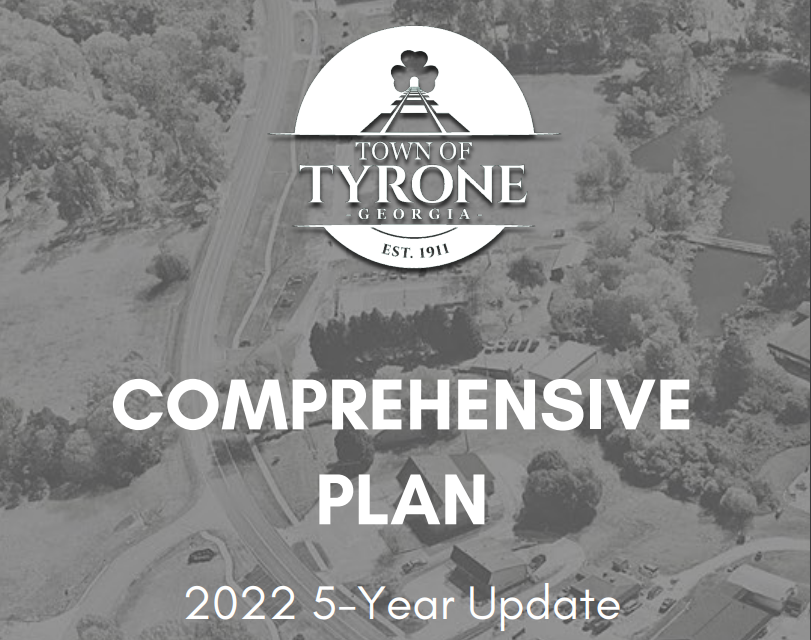 During a called meeting this morning, the Town Council approved a State required 5-year update to our Comprehensive Plan. If you're not familiar, the State of Georgia, under the Georgia Planning Act, requires all local governments to complete and regularly maintain a comprehensive plan. Failure to do so results in a loss of Qualified Local Government Status (QLG). Aside from that, maintaining a comprehensive plan is just good for everyone involved. As the Department of Community Affairs puts it, "effective planning ensures that future development will occur where, when, and how the community and local government wants." 
The comp plan update was a months-long process that involved extensive public outreach, working with a citizen advisory committee, and a great deal of behind the scenes work by our Planner, Phillip Trocquet. Hundreds of citizens responded to our online survey, which was a phenomenal turnout for a Town of our size! We thank everyone who served on our citizen panel and those who took the time to participate in our public feedback opportunities. Citizen involvement is vital to the success of any local government!
Other Project Updates
1. The Town has made great progress on its list of 2017 SPLOST projects. A full list of SPLOST projects and their status is available on our website at www.tyronega.gov/splost, but a quick rundown is as follows:
37.5% of the projects have been completed. This includes all but one paving project, the much needed Downtown sewer expansion project, and a major culvert replacement (Dogwood Trail). 
 
25% of the projects have begun and are on-going. Examples are sidewalk safety improvements, debt service reduction, Handley Park improvements, streetscape and signage improvements, and police vehicle replacements.
 
33% of our 2017 SPLOST projects are currently under design. These are Multi-use path & Transportation improvements/additions on Spencer Lane, Commerce Drive, and Swanson Road; the Palmetto/Arrowood/Spencer Lane roundabout; Redwine Park improvements - pickleball courts are coming!; a culvert replacement in the Pendleton subdivision; and renovations at the former Town Hall.
 
One project, a plan to open an on-ramp to Highway 74 at the dead end of Senoia Road, has been cancelled after it was rejected by GDOT. That funding is being diverted to the Palmetto Road roundabout.
 
As of the end of May, the Town had collected 96% of our projected $9,025,000 in 2017 SPLOST funding and had spent 45% on projects. We anticipate many of the projects that are currently under design to be completed or, at the very least, started in the upcoming fiscal year.
2. The Town released a Request for Proposals (RFP) for new playground equipment for Shamrock Park in September 2021 and awarded the bid to Playworx/Little Tykes. Due to supply chain issues, delivery of the new equipment has been delayed until late July. Citizens can see renderings of the new playground on our website. We look forward to seeing this project finally completed soon!
3. The Town recently awarded a bid to Piedmont Paving to complete asphalt resurfacing on portions of streets in Southampton, Millbrook, and Berry Hill subdivisions. 
4. A major resurfacing project was completed on Farr Road last week. 
5. We are currently in the property acquisition phase of a multi-use path addition project on Tyrone Road. Once completed, this path will connect residents from the Briarhill Subdivision off of Tyrone Road and residents along Farr Road to the Downtown area via a cut-through in the Dublin Downs subdivision to Handley Road. This project has been a long time coming and Council made it a priority for this year. Once property acquisition is complete, we anticipate construction to take several months. Property acquisition is often the most difficult and most time consuming phase of any government project. 
As you can see, we have a lot of active projects and there are many more in various stages of planning, design, and implementation. We look forward to making more progress on these improvements in the next fiscal year beginning on July 1!