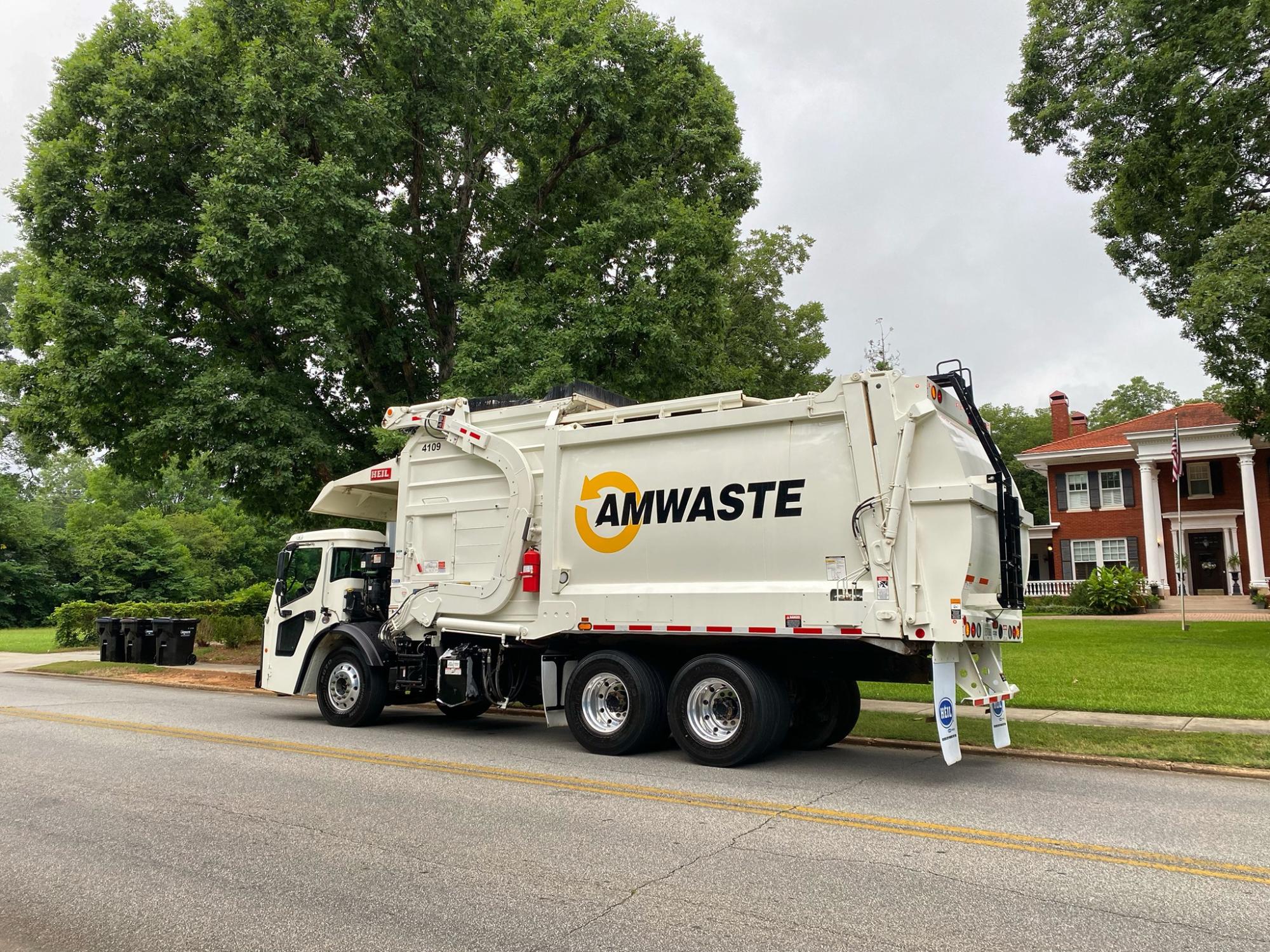 Tyrone Residents,
Please see below for an update from AMWaste on some upcoming changes to their operations. These changes are being implemented by AMWaste's new management for our region after a review of our history of service delivery issues. They believe that adding dedicated trucks to handle yard and bulk waste on pre-set days will help to significantly reduce missed pick-ups and other issues. 
Key Points:

•     Changes are effective March 1, 2023.
 
•    Your current trash pick up day will not change.
 
•    Yard Waste will ONLY be picked up on the 1st and 3rd Monday of each month. NO CALL IN IS REQUIRED - just have your yard waste bagged and at the curb by 7am on the pre-set days.
 
•    Bulk items will ONLY be picked up on the 2nd Monday of each month. YOU MUST CALL AMWASTE AT 706-298-7274 AHEAD OF TIME TO SCHEDULE.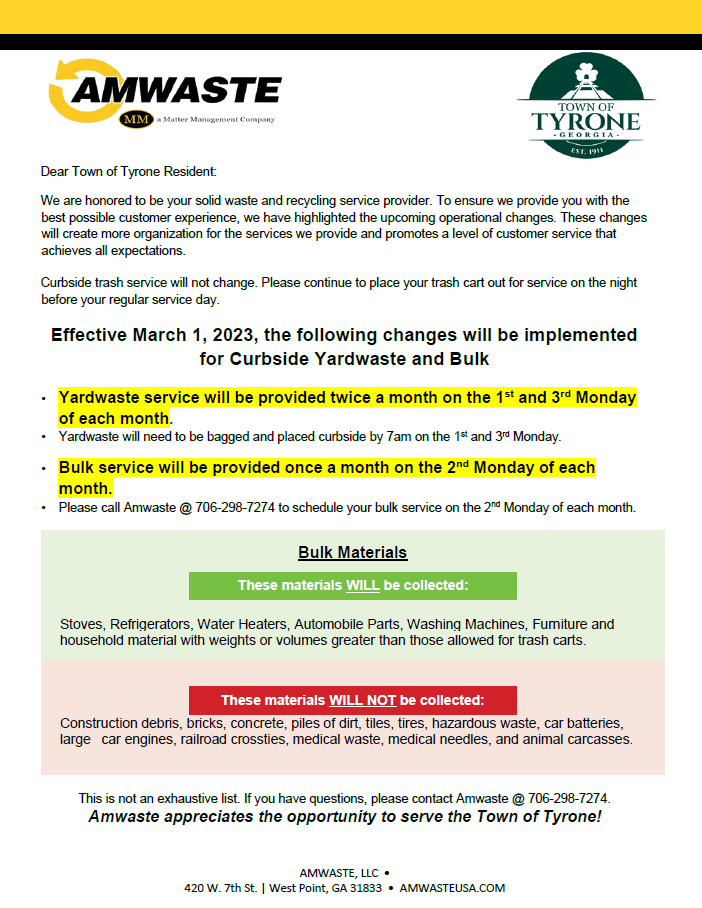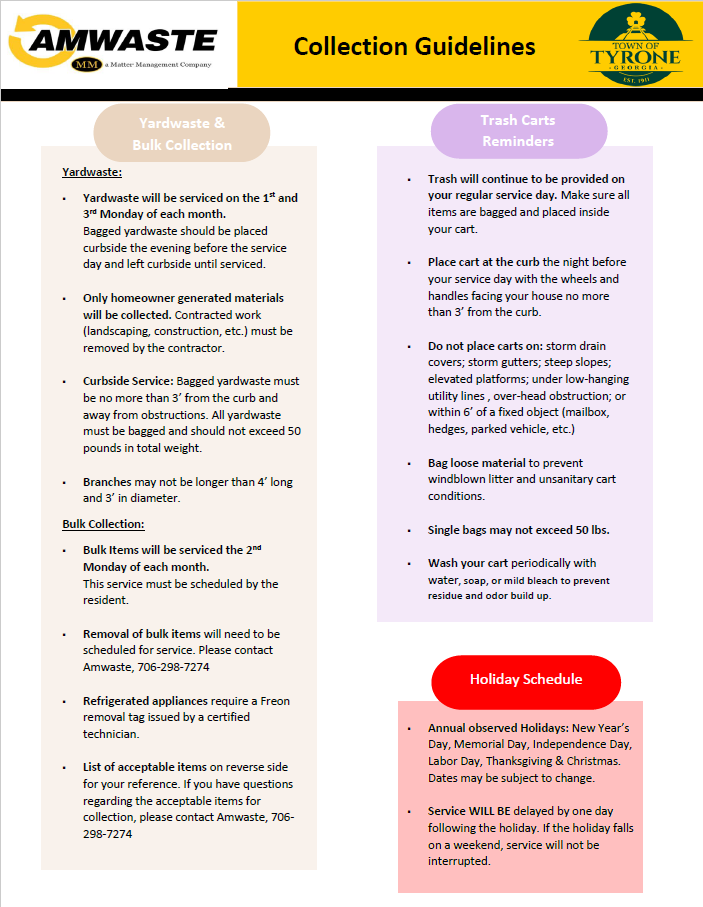 Please reach out to AMWaste at 706-298-7274 if you have any questions about these changes.