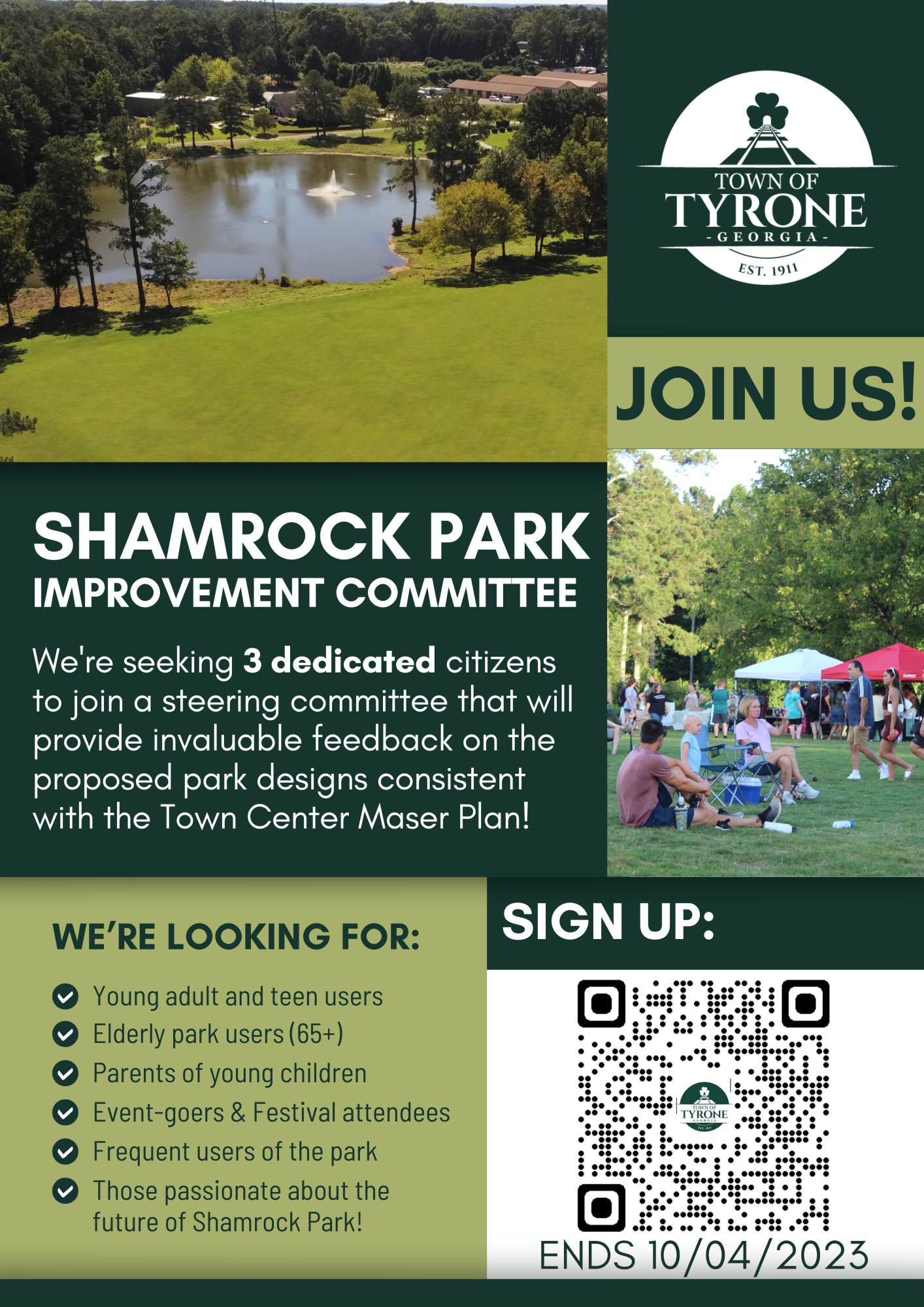 🌳 Join the Shamrock Park Improvement Steering Committee! 🌳
As part of our ongoing commitment to enhancing our beautiful town, we're reimagining Shamrock Park in line with the 'Envision Tyrone' downtown master plan from 2021. And we want citizens to be a part of it!
We're seeking 3 dedicated citizens to join a steering committee that will provide invaluable feedback on the proposed park designs. If you're a regular user of Shamrock Park and are passionate about its future, this is your chance to make a difference!
📌 What we're looking for:
Regular users of Shamrock Park.
A diverse demographic representation of our town's residents.
📝 Information:
The steering committee will work with Town staff to review designs consistent with the Downtown Plan. 
The steering committee will meet approximately 2-3 times over the design period to provide commentary and recommendations. 
The steering committee will recommend final designs to Town Council for their ultimate selection. 
Deadline for applications: 10/04/2023
---
APPLY: